I've always thought city breaks are great for couples, since they give you a great mix of cultural attractions, fabulous places to eat out and brilliant bars – depending where you go, that is. Europe's fascinating cities that combine all this with a healthy dose of sunshine have a special place in my heart, and recently I've realised that they have as much to offer families as couples.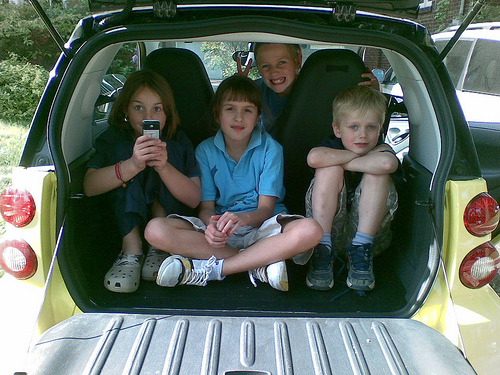 So, I've compiled a list of Europe's top kid-friendly metropolises, and what exactly they have to offer.
Florence
Florence is one of Italy's most culturally rich cities, so I think it's safe to say that most people would assume it has far more to offer adults than kids. I suppose there is a certain amount of truth in that, given its abundance of amazing architecture and galleries, but it is also a fantastic destination for younger visitors.
What's great about taking children to Florence is it gives them the chance to soak up culture in a fun way. I visited the city with my parents when I was a child and one of my best memories from the trip is going to the top of the world-famous Duomo – I'm sure my parents were entranced by the artwork and architecture on the way up, but I must admit that at that age I was just thrilled by the incredible view across the city!
Another great attraction for kids is the Leonardo da Vinci Museum. The nice thing about this place is that it's really interactive and hands-on, which is perfect for curious kids who will be dying to poke and prod the amazing models here. These are based on da Vinci's designs, so they're educational as well as fun.
Barcelona
I absolutely love Barcelona, and I think that out of all the cities in Europe, it has to be one of the best for children. The sheer variety of kid-friendly attractions here is what really strikes me, with everything from architecture and parks to beaches and amusement parks on offer.
Architecture may sound like a bit of an odd attraction for children, but Barcelona is home to the works of Antoni Gaudi, which are anything but ordinary. Weird and wonderful shapes and colours are used in places like Casa Battlo and the Sagrada Familia, and cannot fail to capture kids' imaginations.
One place you really shouldn't miss in the Museu de la Xocolata in La Ribera. This charming little museum houses incredible models made entirely of chocolate, including Disney characters and even a tiny Sagrada Familia! Plus, there's a wonderful cafe where you can sample the thick and rich Spanish hot chocolate. The highlight for me? The fact that your entry ticket comes in the form of a real chocolate bar!
Other top attractions for children include the Parc d'Atraccions in La Zona Alta, which is particularly perfect for older kids who love hair-raising rides.
Berlin
Last up, we have Berlin, which I think is one of the most fascinating cities in Europe. Your children are likely to think so too if you take them to places like Kindercity, which is essentially a vast indoor play area. It's much more than a simple playground, though, because there are all kinds of interactive ways kids can learn – they can take part in a range of fun activities, like creating their own TV programme.
The AquaDom & SEA LIFE Centre, meanwhile, is home to approximately 4,000 intriguing creatures. This year, there's a special starfish exhibit that kids can explore from an amazing underwater perspective – a must for holidays here in 2013!
If any of these destinations have tickled your fancy, you can find out more about the practical side of holidays to each – such as good accommodation to stay in and typical break prices – by clicking here.
Europe's top child-friendly cities