Russia's second largest city, St Petersburg was once the showcase capital of the Russian Empire. Today, it might have lost that status but it's still the second largest city in the country and it has a new goal – to become the specialty coffee capital of Russia.
Just a few yearss back, finding decent coffee in St Petersburg was nearly impossible. In recent years though, the city has become a barista haven and home to a great amount of unique and exquisite coffee shop concepts. With so many cool new places to choose from, we have created this small guide to our favourite St Petersburg hangouts for the coffee lover.
City Coffee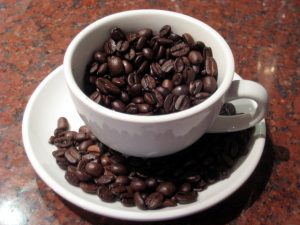 City Coffee was established when the founders of Saint Petersburg Coffee and Tea Institute decided to combine their professional skills and open a coffee shop together. It didn't take long for this hard-working trio to become the owners of the best and most successful coffeehouse chain in town (with shops in Decembrists, Kim and Sadovaya). In fact, City Coffee has won several awards since its opening, the most prominent of them being the title of Russia's Best Coffeehouse in 2015.
Met
Met is an unlikely café to be on this list as it's just a walk-up window located in the middle of Sennaya Square. Met is a concept that focuses 100% on providing its customers the best quality coffee. Instead of investing in renting expensive property to set up a coffee shop, the founders of Met decided to instead invest in high-end equipment and on the quality of their coffee beans. Whatever the weather conditions, there are always people lined up at this mini-café to get their caffeine fix.
Bolshe Coffee
Bolshe Coffee is a hip hangout place for the young crowds in St Petersburg. The coffee house boasts a cool bohemian vibe with lots of quirky artwork and handmade decorations. Topped with their espresso made from coffee beans that are roasted in-house, a cup of coffee at Bolshe Coffee is truly a feast for all senses.
Bonch
Located at Bolshaya Morskaya Ulitsa, the spacious light interior and tranquil atmosphere at Bonch are perfect for the working freelancer or someone wanting to relax and read a book while sipping on a perfectly brewed cup of coffee. In addition to their great selection of top quality coffees from around the world, Bonch also has a decent lunch menu.
Espresso Bike
Tucked away deep in the basement of a centuries old building, Espresso Bike is not the easiest one to find but definitely worth a try. The founder Dmitriy Pavlenko is a serious coffee guru who has devoted his life to serving St Petersburg residents and visitors with the best coffee from Russian coffee roasters. Indeed, the excellence of his coffee could easily compete with coffee from a specialty shop in London or Paris. His selection includes single-origin options from Ethiopia, Kenya and Colombia, to name a few.
This is a guest post sponsored by the Corinthia Hotels and written by Steve Ewins.
An avid Traveller who has visited more than 80 countries.
A Guide to Good Coffee In St Petersburg