Singapore is in Southeast Asia and is one of the richest countries in the world. Singapore is known as one of the best shopping centres in Asia as well as in the rest of the world, and Singapore is very well-known for its vibrant nightlife. There is so much to see and do when visiting Singapore. When you start planning your trip, you can find flights to Singapore at discounted prices if you search well ahead of time. 
New Year's Eve in Singapore is always an exciting time. Just like in any other western country, Singapore celebrates New Year's with a big bang. There is an amazing display of fireworks as well as many New Year's Eve celebration parties afterwards. The foam party on the Sentosa beaches is one of the most popular parties to attend on New Year's Eve.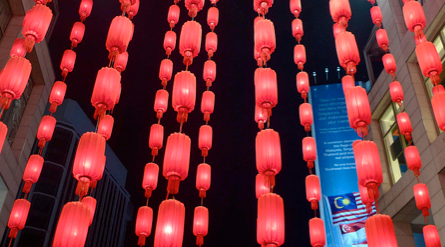 The Chinese New Year is celebrated in the month of February and is also a great place to have some fun. This is a busy month of year as thousands of Singaporeans prepare for 42 days of celebration and flock into Chinatown. Seeing the Chingay Parade during this festive celebration is once-in-a-lifetime experience.
A great way to sight see in Singapore is by riding the ferries. The ferries travel from Singapore to the Riau Islands and Johor. Taking the ferries will give any visitor a great feel of the Singaporean culture and life. You can also cruise along the Singapore River in a bumboat. This way, you can appreciate the majestic skyscraper buildings and view of the Singapore River. Bumboats will take you to the unoccupied islands in Singapore for a dip in the lagoons or a perfect picnic.
Nothing makes a visitor appreciate Singapore more than taking a stroll into Chinatown. This is a great way to get familiar with the many shops and restaurants that fill the country. You can visit the Chinatown museums and parks for a delightful day.
The Singapore Zoo is a must-see for all visitors and is home to both exotic and domestic animals. Visitors can go bird watching along the Jurong Bird Park where you can also walk the Botanical Gardens and have a nice, relaxing visit.
What made Singapore popular in the first place are the many shopping centres, malls, quaint shops and expensive boutiques. The country is basically a shopper's heaven as the prices are low due to the low tax and tariff as well as the competition.
For families visiting Singapore with children, visiting Universal Studios at Sentosa Island is a must. This is the first movie theme park in Southeast Asia with 24 movie zones and attractions such as Lost World, New York, Hollywood, Ancient Egypt, Madagascar and Sci-Fi City. On the island resort of Sentosa, everyone can watch the dolphins play in Dolphin Lagoon. Here, you can also see the Underwater World aquarium and a light and water show. The experience getting to Sentosa is enjoyable by a scenic ride on a cable car.
When you think of taking your next vacation, why not check out Singapore Airlines and prepare for a great time with family and friends.
Things to Do and See in Singapore