Clearly, if you're on a French wine tour, you're more than a little interested in a certain grape product. Your main purpose will be to learn about and sample as many bold and punchy or 
balanced and elegantly subtle
 varieties of wine as your itinerary allows. So when talking about things to do on such an excursion, eating, drinking and being merry are a given; they're not the three things that this article is about.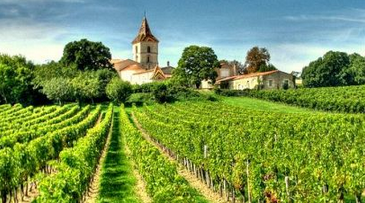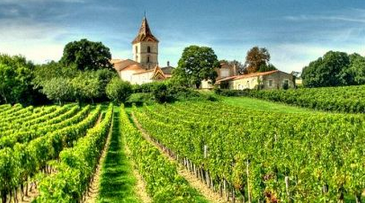 You see, we reckon you might want to break out occasionally. Stretch your legs. Do something other than wander around vineyards getting lightly toasted. So here are three suggestions of things you can do, anywhere in France, that don't involve the said drink.
After all that quaffing, you'll be in need of some exercise. Nothing clears the head and invigorates the senses quite like a bike ride. It doesn't need to be anything too energetic, and if you encounter a steep hill it really is acceptable to get off and walk.
Talk to a Native in Their Mother Tongue
"Quoi?" I hear you ask. Well, pourquoi pas? The French are proud of their language, and even have a governing body to determine what passes for French and what doesn't, called L'Académie française. The main job of its 40 members (the immortels) is to prevent English words such as 'weekend' and 'software' from infiltrating everyday French speech. This is despite the generosity that the English have shown in allowing so many French words to become part of everyday English speech, such as 'disco' and 'tête-à-tête'.
Native English speakers are, however, often maligned overseas for failing to master even the most basic parts of foreign languages, and this needs to stop. Try to learn a few key phrases, or go a step further and take some classes. When you speak to a native French person in French, not only will you be doing your bit for Anglo-French relations, you might also be rewarded with a smile and a handshake.
If your tour takes in the Loire Valley, you're definitely in the right place, and Lonely Planet recommends the 
Château de Chambord
 as 'the largest, grandest and most visited'. But wherever you are in France there will be a château within reach. Not always elegantly subtle but definitely indulgent, châteaux are a great match for the wine.
Three Things to Do in a French Wine Tour