Over the past few weeks, our eyes have been glued on Sochi and the Winter Olympics. And as well as marvelling at some of the amazing feats the athletes perform, you may, like me, have found your thoughts turning to your next city break.
Because of course, this focus on Sochi also gives us a glimpse of life in some of northern and eastern Europe's cities – cities that are often overshadowed by more famous destinations in the south, like Paris, Madrid, Florence and Barcelona. They provide a very different experience to these southern hotspots, but therein lies their appeal.
So, while Team GB puts its efforts into trying to win a few more medals, I'll be taking a look at the northern cities worth visiting during your next trip. One thing I would say is particularly worth bearing in mind is that you get a much broader feel for this part of the continent by visiting several destinations in one trip – something that's particularly easily done on a cruise. If you're interested, this website is a good resource, while I've suggested a few of my favourite individual destinations below.
St Petersburg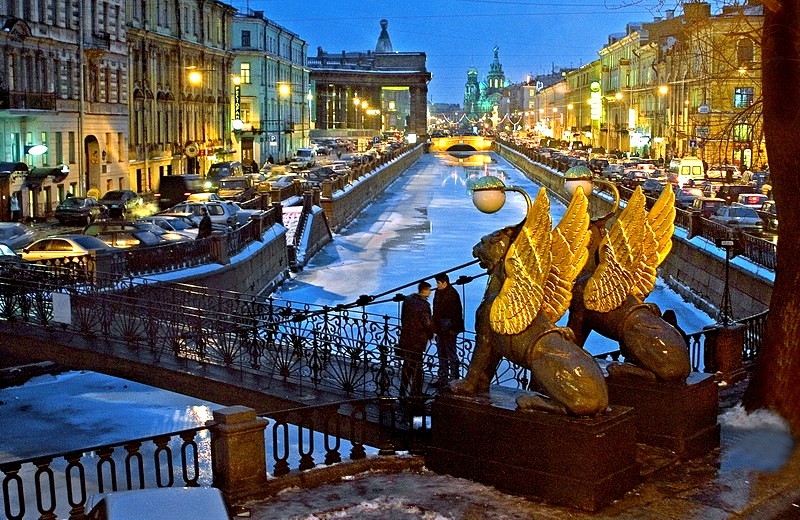 We'll stick with Russia for my first suggestion – St Petersburg. This is actually the most European of Russia's cities, making it a very distinctive place to explore. It's also home to some of the country's most famous buildings and museums, so there's a lot to do while you're there.
Among the must-visit sites is the Hermitage Museum, which was once a palace of the tsars and today houses one of the most important collections of art and artefacts in the world. You should also spend some time taking in Palace Square, which is celebrated for the fantastic buildings and monuments it's home to, including the Baroque Winter Palace and Alexander's Column.
Also unmissable is The Bronze Horseman – a statue of the city's founder, Peter the Great. Read the poem of the same name (by Pushkin) before you go and see it.
Tallinn
Moving on to Estonia for my next suggestion, Tallinn is one of the gems of eastern Europe. The capital of Estonia, this city is perhaps best known for its historic Old Town, which is a UNESCO World Heritage Site. Some of its buildings date all the way back to the 11th century, so a walk around here really does feel like stepping back in time.
Highlights of the Old Town include visiting the Kohtu Viewplatform in Toompea, where you get amazing views out across this historic area, as well as the modern part of the city beyond. And the latter is well worth visiting too, especially if you head to Kadriorg Park, which is an attraction in itself, but is also home to sites like the Estonian Art Museum and president's palace.
Copenhagen
Last on my list is Copenhagen, capital of Denmark. This beautiful city is home to a pretty harbour, great beaches, historic buildings and some fantastically fun attractions, like the much-loved Tivoli Gardens.
Indeed, a visit to the Tivoli Gardens is a must. This is not only a theme park filled with brilliant rides, but also is home to gorgeous gardens, concert venues, restaurants and more. There's plenty else to see locally, though, with The Little Mermaid being particularly unmissable. You'll find this bronze statue on the Langelinie waterfront – it's a real icon of the city.
Choosing your next city break: the Sochi influence