Roaming around earth has been revolutionised by the cloud. Even the fairly straightforward trip through Western Europe, with its well-oiled tourist infrastructure, can throw up unexpected logistical challenges.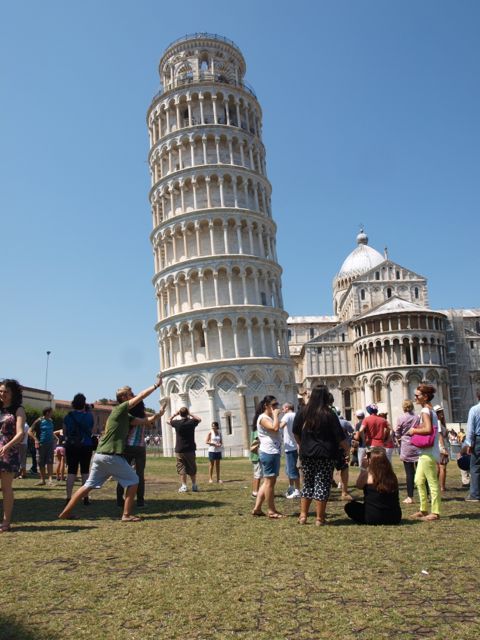 If you're looking to ensure you have easy solutions right at your fingertips, embrace the ease of access, convenience and security of the technological wonder that is the cloud. You'll soon find it difficult to imagine travelling without it!
SugarSync
Call us biased, but we reckon SugarSync is just like the better-known Dropbox but, basically, better. It enables file sharing, syncing and backup just like its older brother, but has the additional bonus of syncing not just one folder but any folder on your PC. Which means when you find yourself in a cafe in Rome tossing up between a day trip to Frascati or Palestrina and struggling to remember your pre-trip research all those months ago, you're but a few clicks away from that very file. You can even edit it and save it back to your humble PC back home, from the comfort of your Roman cafe.
File-sharing is fairly easy too, plus it's compatible with BlackBerry and Symbian, for all you rare, admirable iPhone holdouts.
SmartVault
Think of SmartVault as your personal online safe. Sure, it's a cloud storage system much like the others; the difference is that SmartVault has bank-level security protecting your data, and constant security updates keep it a step ahead of hackers and viruses.
All you have to do is upload a scanned copy of your most precious personal documents – your passport, birth certificate, medical papers, insurance details, social security papers, the lot – and you'll be able to access it wherever you are, without having to worry about anyone else getting in. Pretty useful if you happen to find yourself stranded in Switzerland sans passport or ID.
Zoho
If you're after a tool somewhat like Office with the addition of mobile access from anywhere, Zoho may just be the place to go. It's more consumer-oriented than its business-targeted rival Office, and is free for personal use. Unfortunately you can't share files with non-Zoho users unless you're on a premium plan. Get the entire travelling party to do a group download of Zoho; it'll make sharing your word processing documents and calendar that much easier.
iCloud
Even if Europe is your idea of a musical oasis – what with Tomorrowland, Ibiza's clubs and Berlin's uber-cool underground – every music lover will miss their own treasured collection of tunes after a while. Sure, there's a nifty collection on your phone and tablet, but if you're anything like us, your music stash varies across devices – old classics that saw you through high school on the PC, the latest singles on the iPod, only your favourites on the phone.
This handy little guy will solve all your problems, instantly updating your latest music, TV show and movie purchases from iTunes across all your devices. It'll even remember where you left off if you have to pause the podcast or movie you're halfway through – pretty much as considerate as it gets, huh?
Evernote
Without access to your managed cloud, good old Evernote is a must-have app whether you're at home or on the road. Offering users the chance to create and store all sorts of memos, checklists, images, audio notes and even voice-to-text dictates notes, it's the ideal place to secure those off-the-cuff flashes of inspiration for later reference, and so handy that it's almost guaranteed to help you plan your travels.
Author bio: Ralph Barton is a freelance writer with an interest in all things new media.
How to use the cloud when travelling around Europe