America may be famous for its mega casinos, but Europe has many unique gems to rival stateside offerings. From large luxury venues frequented by the rich and famous, to architecturally significant games houses with a fascinating history, Europe is home to some of the best casinos in the world. Some boast an entire roster of games for your enjoyment, while others have a more modest yet traditional selection. Whatever your tastes, there will be something to suit you somewhere on the continent. Have you been to any of these famous European casinos?
Casinò di Venezia, Italy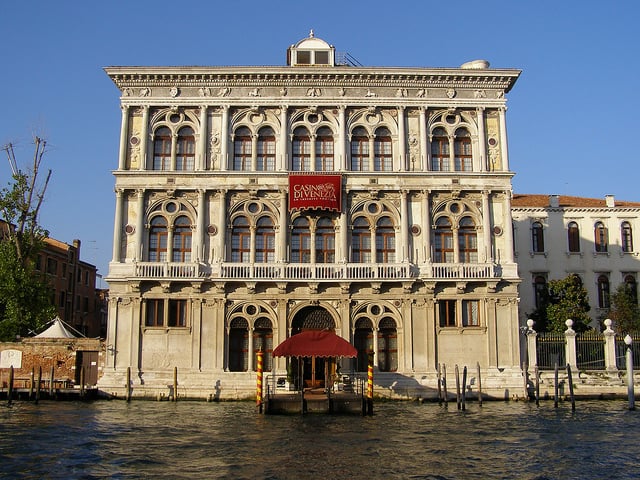 The oldest gaming house in the world, the Casinò di Venezia is spread across two sites. One of them is the Ca' VendraminCalergi, a beautiful Renaissance palace built in 1638 that overlooks Venice's Grand Canal. It has a long history, and was once home to the Doges of Venice and composer Richard Wagner.
If you want to experience more traditional games that you wouldn't normally find in today's casinos, you can try your hand at the likes of TrenteetQuarante and Punto Banco. The casino also offers a varied selection of table games including blackjack, Texas Hold 'Em poker and roulette. As the venue is home to an impressive 600 slot machines, it's well worth learning how to play slots before you go.
Ca' Noghera, which opened in 1999, is the second site, and was built in the style of a typical American casino. Various table games including Caribbean poker are available to play across its 5000 square metres of floor space.
Casino Baden-Baden, Germany
Once described by Marlene Dietrich as 'the most beautiful casino', a visit to Casino Baden-Baden in the 19th century was the height of sophistication. Part of the Kurhaus Spa Resort and situated on the edge of the Black Forest, Parisian designers are responsible for the magnificent chateau-style build and its stunning, dramatic interior, complete with beautiful vaulted ceilings, ruby red carpets and exquisite chandeliers.
For an authentic casino experience reminiscent of years gone by, Casino Baden-Baden certainly doesn't disappoint; you have to dress up in your finery to enter, or rent a suitable outfit from the casino itself. Although you will find classic casino games such as French roulette here, more modern games including touch-screen slot machines are also available.
Casino de Monte-Carlo, Monaco
The ultimate in luxury and opulence, the magnificent Casino de Monte-Carlo is legendary. Offering breath-taking views over Monaco, it was built in 1863 and attracts the famous and wealthy to this day. Architect Charles Garnier, who designed the Paris Opera House, decorated its interior in the Belle Epoque style, and each salle houses different games from the last.
More game titles and slot machines can be found within Casino de Monte-Carlo's elegant salons than anywhere else in the world. Play blackjack, TrenteetQuarante, roulette, baccarat and more. During summer, you can sit on the terrace and play table games with an amazing view of the Mediterranean. Nothing could be more luxurious.
The best European casinos