As a city boasting one of the highest qualities of life in the world, it is no surprise that Oslo's tourist trade continues to grow year-on-year. Norway's capital is increasingly easily accessible from the United Kingdom and flights to Oslo are prevalent at most major UK airports. Take a look at SAS' cheap flights to Oslo, for example. Far from a conventional holiday destination, Oslo has a plethora of interesting and unique cultural experiences that will appeal to the more discerning traveller.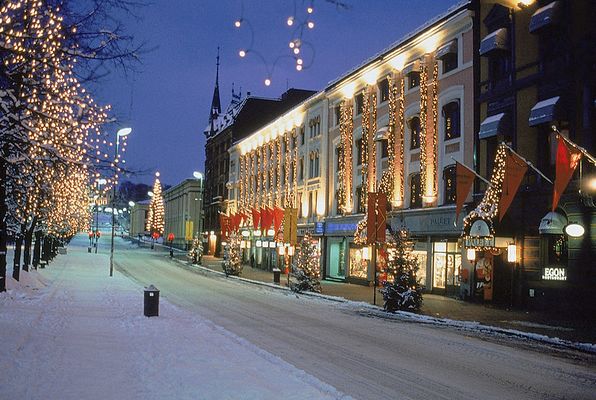 The stunning Frogner Park is an excellent place to begin any cultural visit. Not only does the park feature the 18th century Frogner Manor, set within exquisite gardens and water features, it is also home to the world famous Vigeland Sculpture Arrangement. A truly mesmeric collection of sculpted art features over 200 unique granite, bronze and iron sculptures from the hand of Gustav Vigeland. Open every day – and free to enter – this collection should be a definite entry on any tourist's to-do list.
For lovers of nature, northern Oslo is mainly comprised of a forested area known as the Nordmarka. Magnificent hills and lakes are features of this landscape as a series of crisscrossing roads allow a sensational drive in the outdoors, just miles from the city centre. Sports enthusiasts can try skiing, hiking and sledging; but for those simply interested in nature and the beauty of the natural world, the Nordmarka has some sublime areas of nature beauty – making it the perfect place for photo opportunities.
The home of Norwegian royalty since 1849, the Royal Palace is another of Oslo's cultural must-see locations. Currently occupied by King Harald and Queen Sonja, the palace is open for tours (provided you book in advance), allowing the public to appreciate the opulent beauty of the 173 room residence. Each afternoon, at 1.30pm, the King's Guard perform the 'Changing of the Guard' ceremony – lasting approximately 40 minutes. Much like its British equivalent, this is a popular event, and worth arriving early to ensure a good view – especially at weekends and other peak times.
Perhaps the most unique building in the city is Oslo Opera House. Home to Norway's national ballet and opera, this marble building is angled on the fjord bank to give the impression of a structure rising from the water. The Opera House also incorporates large ramps on either side to allow access to the flat roof, and from this vantage point visitors are treated to spectacular views of Oslo and the surrounding water. Even for those who are disinterested in opera, a trip to see this triumph of architecture is well worthwhile.
Finally, no trip to Norway would be complete without exploring the country's Viking heritage, which is captured impressively by the Viking Ship Museum. Featuring replicas of different 9th century vessels, the museum combines both indoor and outdoor exhibits to give a true taste of life in Viking times. Finds from local tombs are also displayed, with all literature in both Norwegian and English – especially helpful for most UK visitors!
With cheap flights to Oslo now commonplace, a visit to this Scandinavian paradise is highly recommended. As well as the cultural ideas within this article, Oslo is awash with many high quality bars, restaurants and hotels to make your stay a perfect one. This is one Viking voyage that you will not regret.
Cultural experience in Oslo